Any Questions or Inquiries?
Contact us at admin@stemtutoringottawa.com
Developing strong roots.
STEM Tutoring Ottawa is comprised of highly skilled tutors with their main focus on supporting high school students in their studies and developing strong roots for them to succeed. Our tutors ensure that their students have a thorough understanding of each subject and develop strong problem-solving skills in order for them to excel. STEM Tutoring Ottawa has a range of experienced tutors to pick from, with each having their own subject of expertise.
Our services are easy to use:  Select the course you need help in, Choose a tutor, Book a time, and a link will be sent for your session.
Currently, we are offering services that complement the Ontario High School curriculum. For courses not currently offered by STEM Tutoring Ottawa, feel free to contact us and we will try our best to find a perfect fit to meet your requirements.
Testimonials
---
"I hired Stem Tutoring Ottawa to assist my son during grade 12 exam time. They were able to effectively help him prepare for his exams with a series of sessions....
"I used stem tutoring from grade 9 to grade 12 for help in math and science. Stem tutoring took me from getting 60s to finishing grade 12 calculus with an...
"Billy Francis has been helping our son with grade 11 and 12 Math, Physics, and Chemistry tutoring for almost a year. Our son was struggling in these subjects, but he...
What is STEM?
STEM stands for science, technology, engineering, and mathematics. But STEM education is far more than just sticking those subject titles together. It's a philosophy of education that embraces teaching skills and subjects in an a way that resembles real life.
Why is STEM Important?
STEM is important because it pervades every part of our lives. Science is everywhere in the world around us. Technology is continuously expanding into every aspect of our lives. Engineering is the design of roads, bridges, cars and planes, but also tackles the challenges of changing global weather and environmentally-friendly changes to our home. Mathematics is in every occupation, and every activity we do in our lives.
We believe in fair prices.
Our goal at STEM Tutoring Ottawa is to help students succeed and to promote STEM in the younger generation, especially within different minority groups including women in STEM.
In this, we pay our tutors a majority of the cost of a session so that they can keep doing what they love - supporting you in your studies. If you have any issues with the prices, please contact us and we will be more than happy to discuss options. We're with you, to help you develop strong roots to succeed.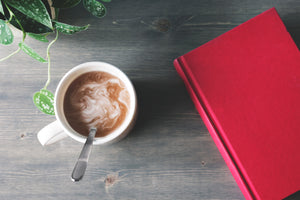 Our Story
STEM Tutoring Ottawa originally started in 2018 with two university student colleagues who were tutoring science and math courses for high school students while studying engineering full-time.
They received so many referrals to new students that they decided to open up their passion to other experienced tutors willing to join them as a team. 
STEM Tutoring Ottawa has been proven to help hundreds of students to date get the grades they worked hard for, but most importantly, help students enjoy math and science, and lead them on a path to success.